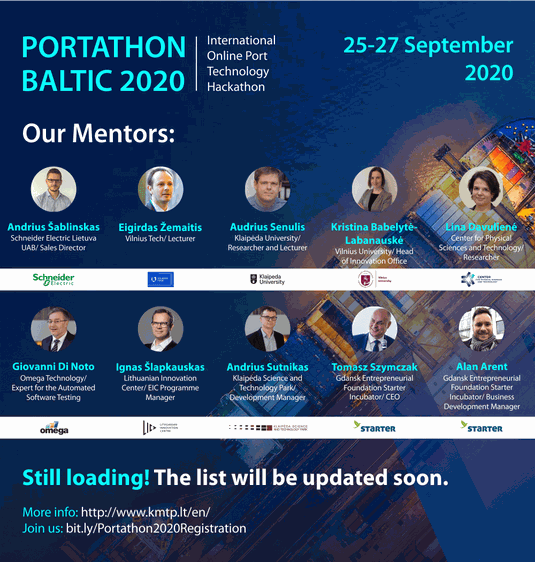 As already announced, Connect2SmallPorts project is sponsoring the annual Portathon, taking place at 25th – 27th of September 2020 as online event and physical location in Klaipeda, Lithuania.
The Project Partner Klaipėda Science and Technology Park will once again invite to create advanced solutions for the ports of today and the future. The hackathon "Portathon Baltic 2020" organised for the second time will bring together the teams of companies, innovators and start-ups from Lithuania and abroad.
80 participants from 4 countries – Lithuania, the Netherlands, Sweden and Germany – were accepted in the hackathon last year. In 48 hours they generated 18 solutions applicable in the logistics sector by automating and digitalising port terminal equipment and various processes as well as developing smart transport ecosystems.
Update on raised challenges
Five challenges have already been raised to be tackled in the Portathon by participating teams:
Digital system for container monitoring in the port – Scanning system for monitoring changes in the movement of railway wagons – Digital analysis of the condition and changes of the port quays – Automated system  for drone monitoring (air quality, water area or quays) – To reduce pollution by using marine bioresources and marine-based biocomponents.