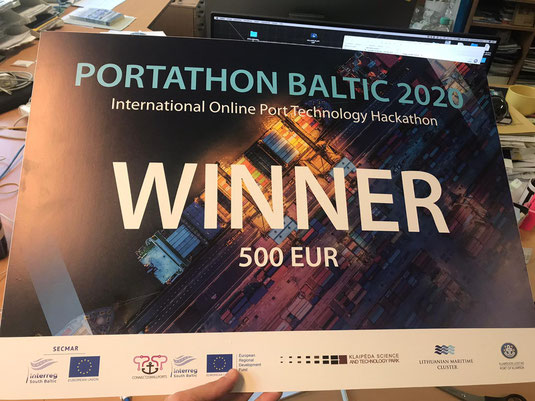 Our project partner Hochschule Wismar and Rostock university succeeded at the Portathon Baltic 2020 event
Congratulations, we are very proud to have you next to us! We are looking forward to upcoming occasions, being ready to show support, engagement and vision. 
In case you became interested in the project and what we are doing, feel free to REGISTER for the second Connect2SmallPorts online session about Cyber Maritime Security & Port Community Systems for Small and Medium-sized Ports.
(15 October 2020, 9:00 am CET)
We would feel happy to welcome you there!